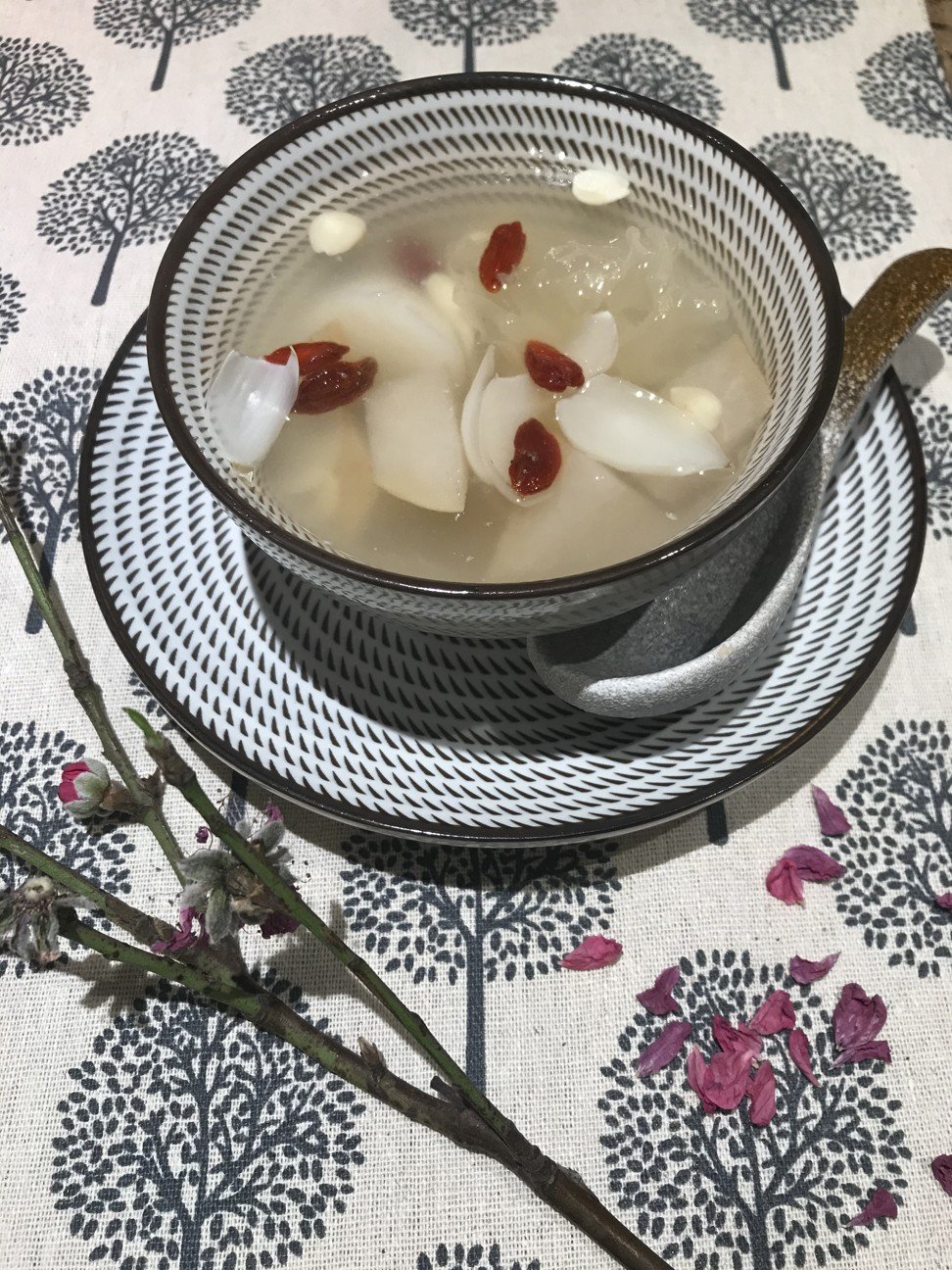 Sweet dessert soup
½ stick Henan yam
2 Tianjin pears
½ bulb Lanzhou lily root
1 piece dried tremella
30 almonds
20 goji berries
20g-30g rock sugar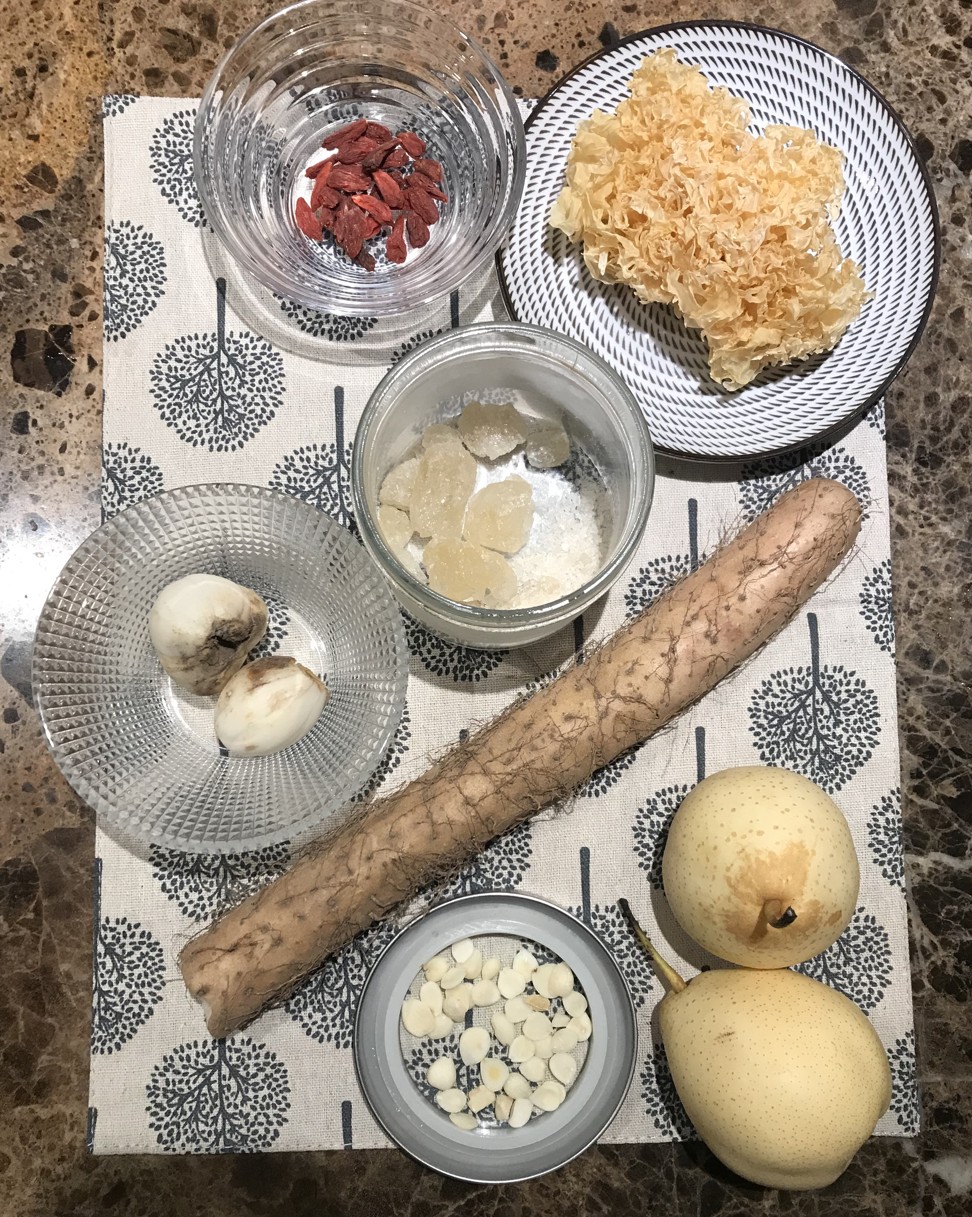 Method:
Peel the yam and cut it into cubes. Cut the pears into cubes and slice the lily bulbs. Soak the dried tremella in water for 15 minutes. Rinse the almonds and goji berries.
Put the yam, pear, tremella and almonds with one litre of water in a pot over a high flame. After the water boils, turn the flame to medium and simmer for 30 minutes.
Add the lily root and rock sugar and cook for another 10 minutes. Put the goji berries into bowls and ladle the ingredients in before serving.