Dumplings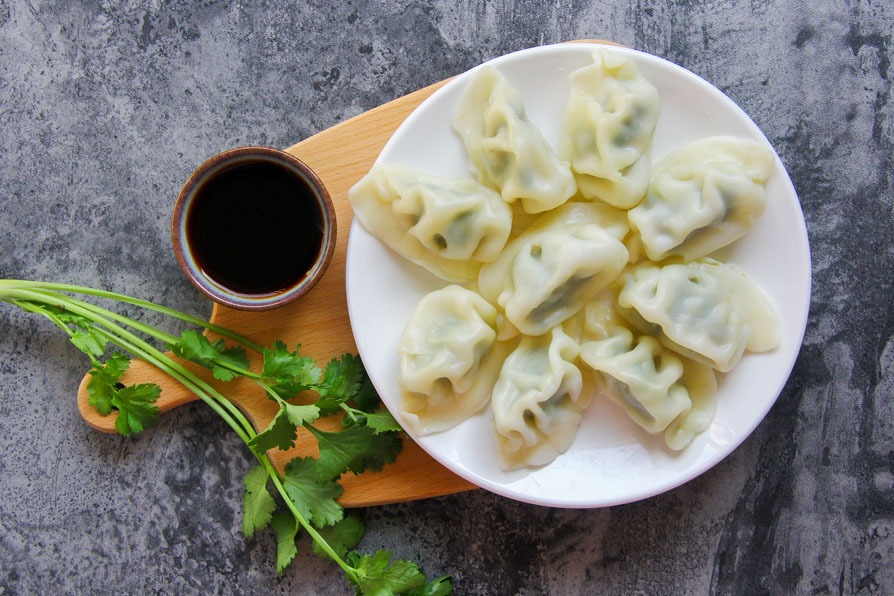 Dumplings (饺子 jiǎozi) consist of minced meat and chopped vegetables wrapped in a thin dough skin. With a long history of more than 1,800 years, dumplings are a traditional food widely popular in North China.
Popular fillings are mince pork, diced shrimp, ground chicken, beef, and vegetables. They can be cooked by boiling, steaming, or frying. Dumplings are a traditional dish eaten on Chinese New Year's Eve. See How to Make Chinese Dumplings .
Chow Mein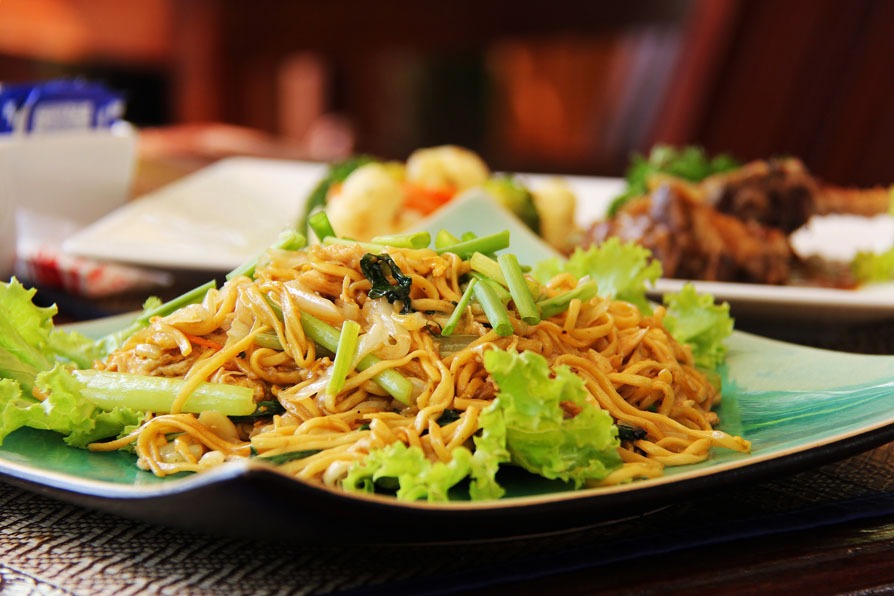 "Chow mein" (炒面 chǎomiàn) is the Cantonese pronunciation of the Chinese characters above, which means stir-fried noodles. Generally speaking, this stir-fried dish consists of noodles, meat (usually chicken, beef, shrimp, or pork), onions and celery.
For making chow mein, the noodles need to be cooked in boiling water for a while. After they becoming cool, then move to the step of stir-frying. See How to Cook Chow Mein.
Peking Roasted Duck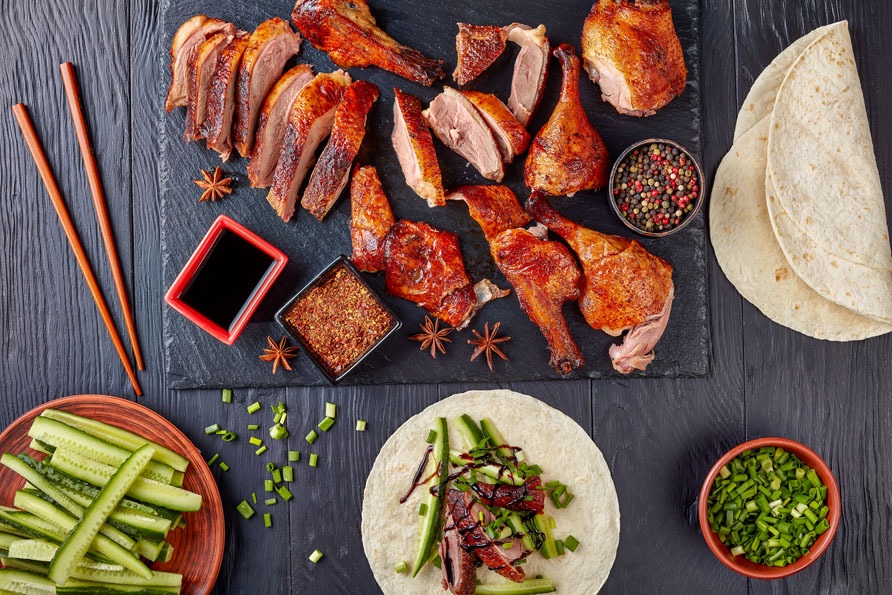 Peking duck (北京烤鸭 Běijīng kǎoyā) is a famous dish from Beijing, enjoying world fame, and considered as one of China's national dishes.
Peking duck is savored for its thin and crispy skin. The Sliced Peking duck is often eaten with pancakes, sweet bean sauce, or soy with mashed garlic. It is a must-taste dish in Beijing! Read more about Peking Roasted Duck.
Steamed Vermicelli Rolls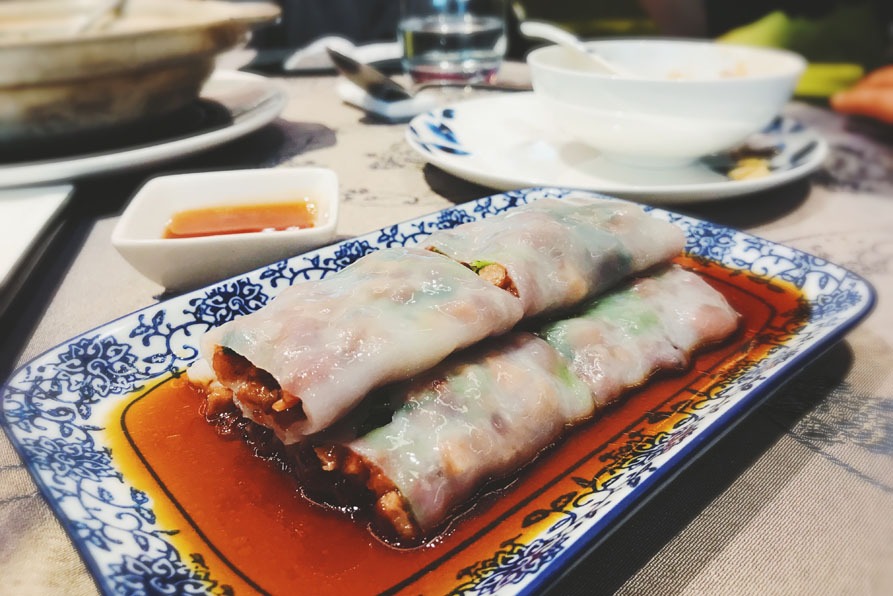 Steamed vermicelli rolls (肠粉 chángfěn) are definitely one of the must-orders of any dim sum meal! They are not only an expert choice in Guangzhou teahouses, morning tea restaurants, and street food night bazaars, but also a delicacy for many people's breakfasts in the rest of China's middle-class restaurants.
White sheets of rice starch are rolled with various fillings. Some popular choices are beef/pork, shrimp, even oyster, with mushroom, egg, lettuce, watercress etc. The rolls are steamed till all flavors blender together and then sprinkled with cooked peanut oil, raw soy sauce, chili sauce, or sesame paste depending on individual preferences.
Fried Shrimp with Cashew Nuts
Fried shrimp with cashew nuts (腰果虾仁 yāoguǒ xiārén) is another popular dish among foreigners in China. Its name explains everything. You get the tenderness of peeled shrimps and the crispiness of cashew nuts. The shrimp is always tender and juicy and easy to deal with. If you are traveling with kids, this is both a nutritional and smart choice!
Sweet and Sour Pork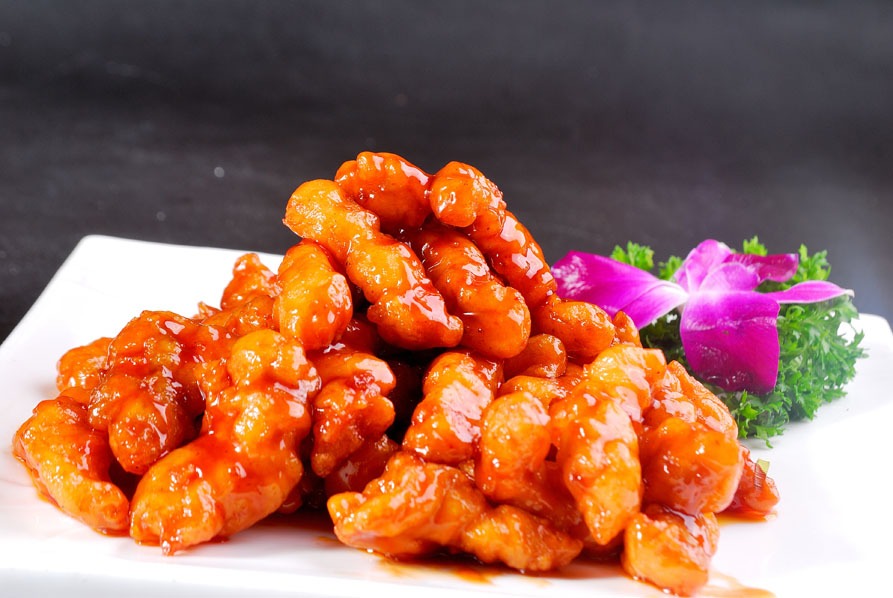 Sweet and sour pork (糖醋里脊 tángcù lǐjǐ) has a bright orange-red color, and a delicious sweet and sour taste.
At the very beginning there was only sweet and sour pork, but to meet demands, there have been some developments on this dish. Now, the pork can be substituted by other ingredients like chicken, beef or pork ribs. See How to Cook Sweet and Sour Pork.
Kung Pao Chicken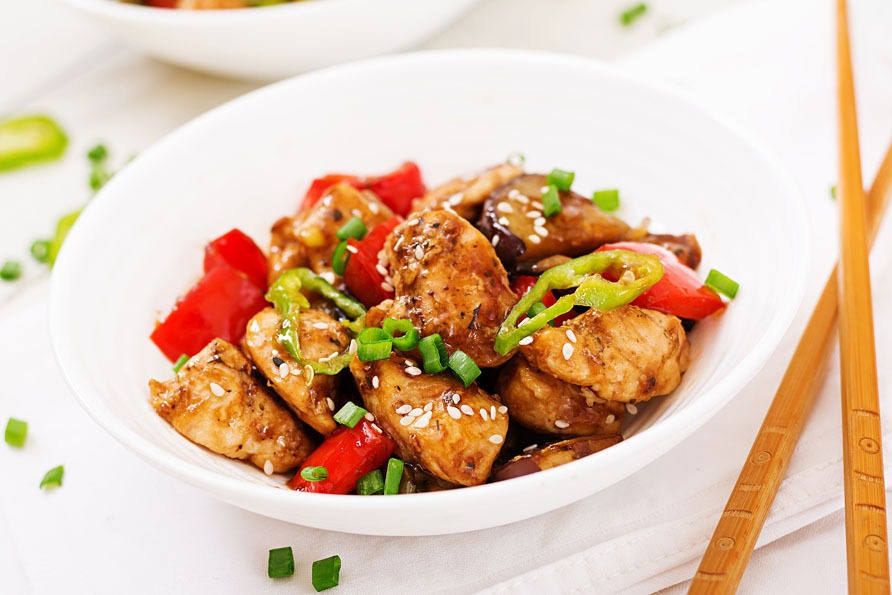 Kung Pao Chicken (宫保鸡丁 gōngbào jīdīng) is a famous Sichuan-style specialty, popular with both Chinese and foreigners. The major ingredients are diced chicken, dried chili, and fried peanuts.
People in Western countries have created a Western-style gong bao chicken, for which the diced chicken is covered with cornstarch, and vegetables, sweet and sour sauce and mashed garlic are added. See How to Cook Kung Pao Chicken.
Ma Po Tofu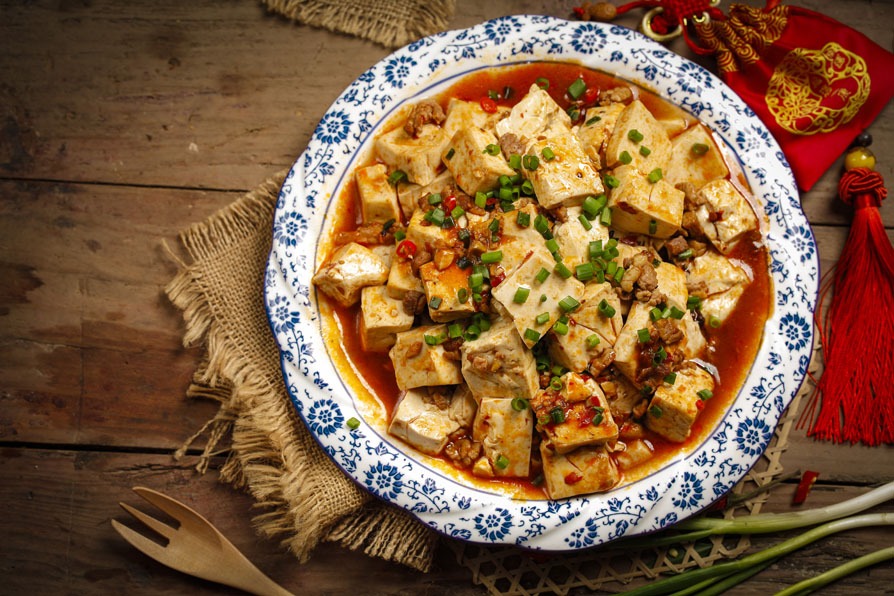 Ma po tofu (麻婆豆腐 mápó dòufǔ) is one of the most famous dishes in Chuan Cuisine with a history of more than 100 years. Ma (麻) describes a spicy and hot taste which comes from pepper powder, one kind of condiment usually used in Chuan Cuisine.
The milky tofu is enriched with brownish red ground beef and chopped green onion. It is really a tasty delicacy. See recipes for mapo tofu.
Wontons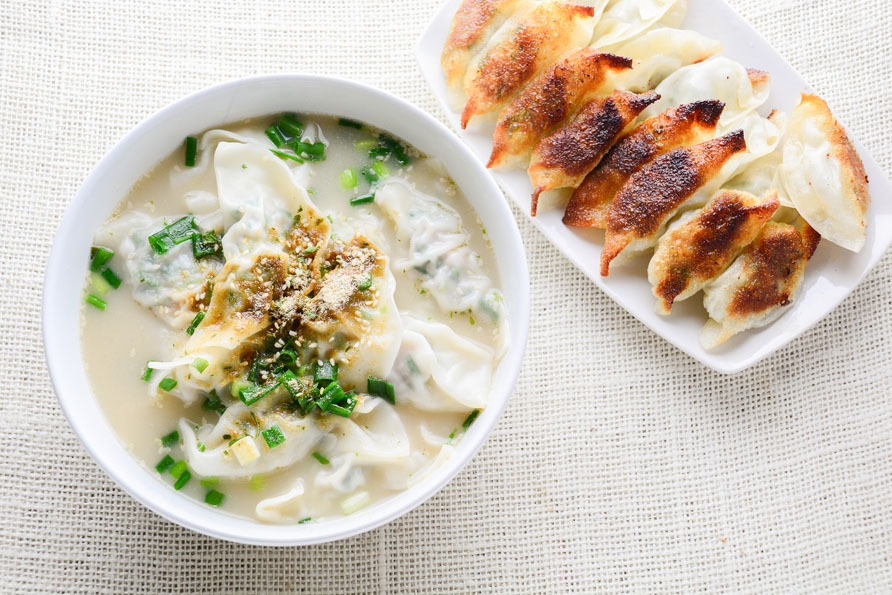 Wontons (馄饨 húntun) have been a customary food for people to eat on the winter solstice since the Tang Dynasty (618–907).
The most versatile shape of a wonton is simple a right triangle, similar to Italian tortellini. Wontons are commonly boiled and served in soup or sometimes deep-fried. The filling of wontons can be minced pork or diced shrimp.
Spring Rolls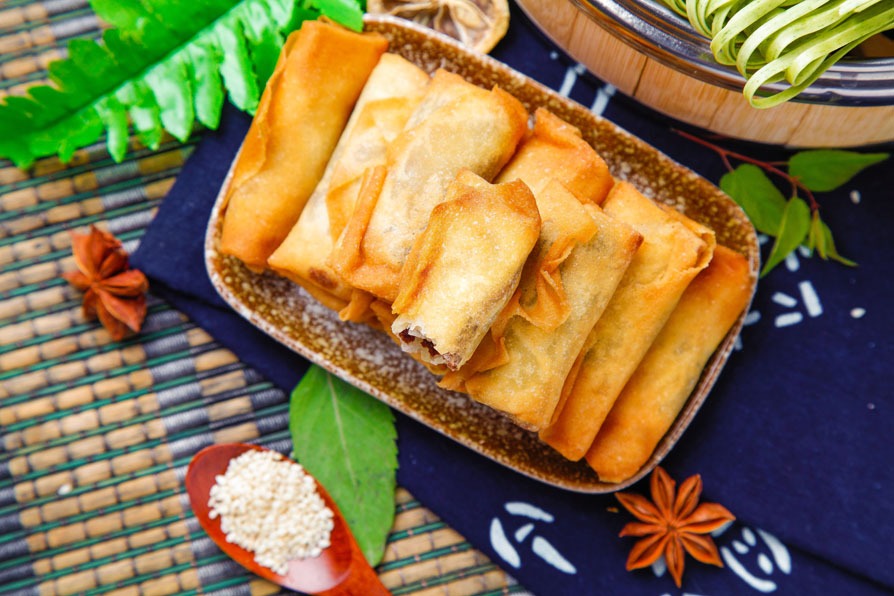 Spring rolls (春卷 chūnjuǎn) are a Cantonese dim sum of cylindrical shape. The filling of spring rolls could be vegetables or meat, and the taste could be either sweet or savory.
After fillings are wrapped in spring roll wrappers, the next step is frying. Then the spring rolls are given their golden yellow color.
It is a dish especially popular in Jiangxi, Jiangsu, Shanghai, Fujian, Guangzhou, Shenzhen, Hong Kong, etc. Read more about Spring Rolls.
Yangchow Fried Rice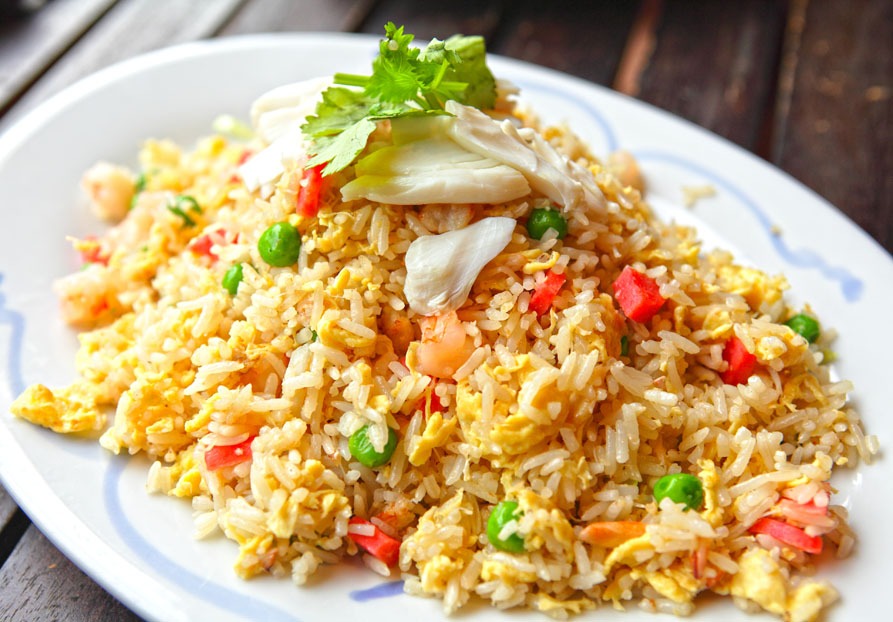 Yangchow fried rice (扬州炒饭 Yángzhōu chǎofàn) is a classic fried rice you have to try if you travel to Yangzhou. It is in this city that chefs do fried rice the best, and so Yangchow fried rice has distinguished itself from thousands of types of fried rice in China and has gained its own name.
The standard flavorsome ingredients of Yangchow fried rice are peeled shrimp, diced ham, carrot, mushroom, baby bamboo shoots, crumbled egg, and corn. When all the ingredients have been cooked and their aroma has been brought out, they are stir-fried with rice till it becomes golden yellow.